Political correctness, nihilism, radical equality, Social Justice Warriors, identity politics, demonization, personal attacks, emotional appeals, tamper tantrums, triggerings and safe spaces,
the Alt-Right and the Alt-Left
...what does it all mean? It's part of a study everyone needs to get acquainted with: social psychology (or social pathology, if you wish).
UPDATE
:
March 29, 2017 POPULISM IS THE NEW PUNK.
March 11, 2017
(UPDATED) NEED FOR SAFE SPACES IS A DISORDER
— infowars (@infowars) March 10, 2017
If you were to come across someone who cried in the streets, who saw the world in terms of black and white and made death threats against strangers, who cowered in a special room and made public displays of naked self-harm and blood letting, you might conclude that they were suffering from a personality disorder. All these symptoms can be found in the
High Conflict Personality Disorder category known as Axis II in DSMV, including Anti-Social PD, Histrionic PD, Paranoid PD, Narcissistic PD, and Borderline PD
. Alternatively, you might reason that these are the everyday behaviors of the modern Social Justice Warrior (SJW). Of course, not every SJW has a personality condition, but sufferers from High Conflict disorders are often drawn to extreme beliefs and behaviors under the illusion that they are acting politically. (...)
In 2014, a survey of 100,000 college students at 53 U.S. campuses by the American College Health Association found that 84% of U.S. students feel unable to cope, while more than half experience overwhelming anxiety. A byproduct of such fear has been the growth of the "safe space," a safe-haven for minority groups and distressed students from what they perceive as threats within campus life. Safe spaces contain comforting objects that evoke childhood -- bean bags, soothing music, Play-Doh, coloring books. The spaces often forbid entry to straight white men or political opponents. (...) The idea of "running to the safe space" is a form of psychological regression. The safe space presents a fantasy barrier against imagined exterior evils, and so encourages persecution paranoia and hyper-fragility. These are all symptoms of histrionic, borderline, and paranoid personality disorders that emerge from problems with the early child-parent bond. The majority of millennial children (now aged 18-34) had two working parents; this was partly an ideological project of feminism and partly economic necessity. The downside was the damage done by daycare (
More
)
Feb. 28, 2017
(VIDEO) ARTIST RIDICULES HOLLYWOOD ELITE
Feb 27, 2017 Tucker Carlson sits down with Sabo, an LA street artist.
Last night
Tucker Carlson interviewed Sabo, a street artist in Las Angeles who has decided to use his artistic gifts to mock the Hollywood Elite over their radical liberal hypocrisy on everything that has to do with President Donald Trump. "I've loved politics my whole life. I live in L.A. and I'm in the belly of the beast so why not punch it every now and then?" As Paul Watson said on Feb. 11 (scroll down), Conservatism is the new Counter Culture.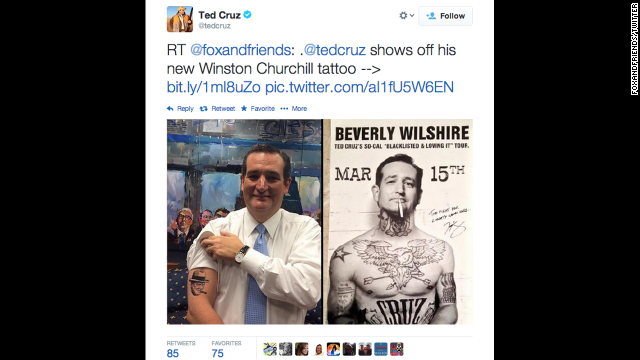 THANKS FOR ALL THE COOL COMPLIMENTS ABOUT MY INTERVIEW WITH TUCKER CARLSON. THE DELAY WAS KICKING MY BUTT!

— unsavoryagents (@unsavoryagents) February 28, 2017
.

@unsavoryagents

: I love liberals. I just don't want them governing me bc they want to take control over every aspect of my life-TCT

#Tucker

— Tucker Carlson (@TuckerCarlson) February 28, 2017
PEWDIEPIE RED PILLING MILLIONS OF MILLENNIALS
— Paul Joseph Watson (@PrisonPlanet) February 28, 2017
Feb. 18, 2017
MILO YIANNOPOULOS ON BILL MAHER
— J_eroeN_eoreJ (@N_eoreJ) February 19, 2017
SJWs are triggered out of their wits by Milo on Bill Maher's radio show Fake News last night. They can't help themselves. How dare this dangerous fagot open his mouth! Minorities belong on the liberal plantation, or they forfeit their speech rights. For all Maher's Leftism, he is a proponent of free speech which we greatly appreciate. Regretably we can't avoid his liberal faulty analysis in categorizing Milo and Breitbart's Bannon as propaganda. A much better identification would be counter propaganda.
— ⭐ Ƙαѕѕαη∂яα 👻 (@KassandraTroy) February 18, 2017
Feb. 11, 2017
(VIDEO) CONSERVATISM IS THE NEW COUNTER CULTURE
Feb 10, 2017 This Man Has Over One Billion Views, Leftist Panic.
Alex Jones explains how the leftists are panicking as the new media grows and the people no longer believe the dying dinosaur media.
Jan. 8, 2017
WHY THE LEFT PUSH PEDOPHILIA ON SOCIETY
As Faith Goldy explains it, the problem is philosophical rather than psychological. The crux is in the liberal basic idea is that morality isn't objective as religionists as objectivists hold, but 'in the eye of the beholder'. Once you accept the premise that morality is just someone's opinion, basically anything goes. Even pedophilia and zoophilia, because "who are we to judge?" Curious why morality is actually objective?
Watch this
simple explanation.
— America First! (@America_1st_) January 8, 2017
Historical archive
Background article
Posted on June 16, 2015
HOW TO ESCAPE THE AGE OF MASS DELUSION?
Nearly 100 years ago, Walter Lippmann wrote about "the manufacture of consent" in his classic work, "Public Opinion." On the heels of that book, Edward Bernays penned a little volume called "Propaganda," in which he stated that an elite would always be responsible for making the public aware of "new ideas" which the public would then act upon as the elite nudged them into it. Related, but more in-depth is Jacques Ellul's 1962 book, "Propaganda: The Formation of Men's Attitudes." Political propaganda aims to mobilize the masses to move an agenda forward. That's most effectively done when the masses are unaware of the process. It's what "community organizers" work towards, whether they know it or not. Once the masses are mobilized to push for a cause, the propagandists' goals can be put into law. (...) One of the best books that cracks the code on what we are living through was written by Dutch psychiatrist Joost A. M. Meerloo about 60 years ago. Mull over the first line of his book's forward, and you will think he is writing about today:
"This book attempts to depict the strange transformation of the free human mind into an automatically responding machine – a transformation which can be brought about by some of the cultural undercurrents in our present-day society as well as by deliberate experiments in the service of a political ideology." (Source)
Order "
The Rape of the Mind: The Psychology of Thought Control, Menticide, and Brainwashing
" on Amazon:
Related