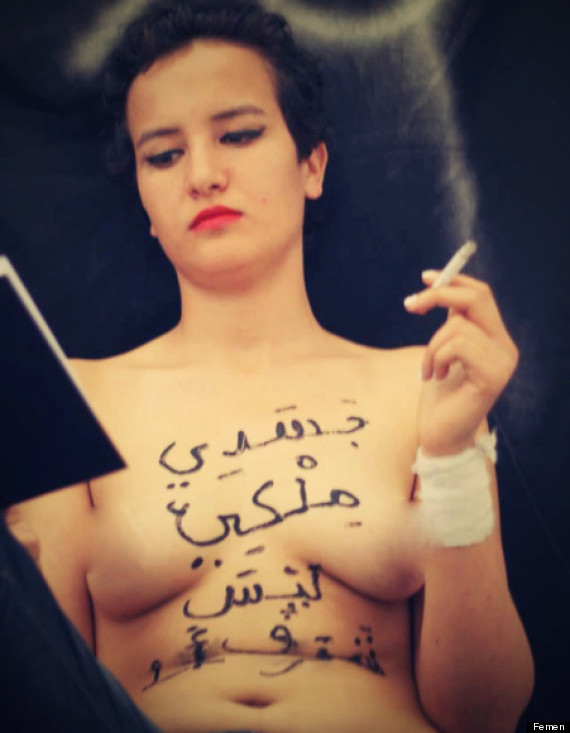 While asshat faux feminists in the West are
donning black sacks over their heads
in submission to premoderist tyrants, and
cowardesses in Tunisia are calling for appeasement
, the Arab Spring has brought forth a number of heroines who are facing death threats and worse.
#Amina, Tunisian feminist from FEMIN causes uproar in country as she goes topless - then put into psychiatric unit. english.alarabiya.net/en/2013/03/23/…
— marcht (@marcht) March 24, 2013
Said dhimmi idiots can make up for their grievous sin of supporting Islamofascism by joining their sisters on
April 4, International Topless Jihad Day
, and jump into action at an Embassy of Tunisia of their choice.
Prove the world that Arab Spring was indeed about liberty, not a lunacy to help the Muslim Brotherhood to power!
Stand up for freedom and bare your breasts against premodernism.
Check out
Titslamism on the site of Femen
, now back online after having been predictably hacked.
Updated
Read up
- HufPo:
Topless Tunisian Femen Protester 'Amina' Threatened With Death By Stoning